We started WaterGrass because we believe that:
Conservation nonprofits need the tools modern databases (Client Relationship Management systems) provide ...

… like integration with email and online fundraising, online signup that goes straight into the database, automatic response and reminder emails, smart data input forms ...
… but CRMs are complex and require expertise to use well ...
… so we provide a simplified Salesforce customization with unlimited support and regular training ...
… and nonprofits need this at a reasonable, predictable price which doesn't penalize them for growing ...
… so WaterGrass Lite starts at $100/ month, for up to hundreds of thousands of records ...
… because if they use these tools systematically they will grow their base of support and their cadre of volunteers and leaders.
… and WaterGrass groups have grown __% over the past 10 years.
The skinny: It's mainly your people who determine the success of your database work.  The most important factor in satisfaction with the database is the quality of support.  Salesforce is an ideal platform to build upon so that we can support you.
Support That Keeps Your Organization Going
WaterGrass customers get unlimited support..  Staff shouldn't be afraid to pick up the phone and call.  In September, we help many groups segment mailing lists for their end-of-year appeals.  In January, we often generate custom annual reports (in addition to all the standard reports we provide).  We get it.  We've managed nonprofits ourselves.
We know our clients by name.  In some cases, we've worked with organizations longer than any of the current staff members.  We've seen organizations through ups and downs, and in the tough times, we help make sure the database continues to collect the data you'll need to grow again.
Training and Support That Fits You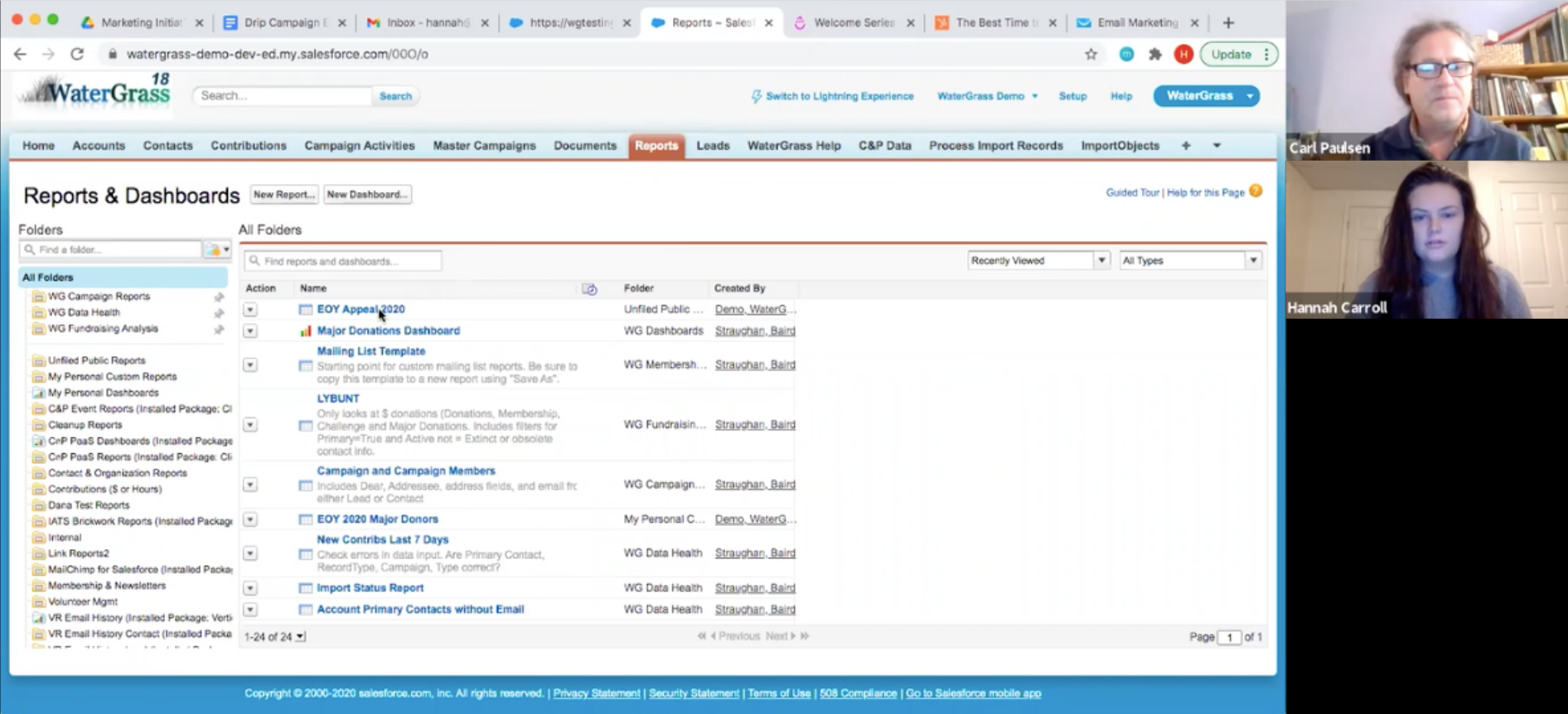 Attend webinars or call for help – we know the challenges of organizations like yours, and we're dedicated to helping you achieve your mission.
Training for New Staff (and Veterans)
The database is only as good as the data that goes in. And we know that staff turnover is inevitable.  Too often turnover results in lost knowledge about how your database works.  Every quarter we repeat our basic skills webinars so that your staff knows how to correctly enter data, generate reports, and pull mailing lists.  We invest in your capacity to use WaterGrass because that makes us all successful.
We created WaterGrass in 2007 for river and watershed organizations, because as trainers and consultants we couldn't find a  reasonably priced database that made it easy enough for overworked staffers to do what their organizations needed - consistently tracking and cultivating members, donors and volunteers.  Over the past 10 years we've streamlined and honed WaterGrass to serve these organizations - and many more.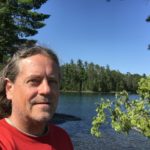 Baird Straughan
Founder & CEO
Baird spent 15 years consulting with and training environmental nonprofits, before he returned to his computer roots to create the WaterGrass database.
Carl Paulsen
Data Administration and Customer Support
Carl worked for 10 years as director of the New Hampshire Rivers Council, before branching into eBase and eventually WaterGrass.
Peter Churchill
Technical Lead
Peter worked for major corporations before making a break for the nonprofit sector.  He's a Salesforce MVP and a contributor to the Salesforce Nonprofit Success Pack.
If you don't believe us …
Katie Pomeroy
Friends of the Rappahannock
Montana Jernigan
Billion Oyster Project
Jaron Cramer
Superior Hiking Trail Association